Coffee grinder Victoria Arduino MCF Brass
Your home grinder
MCF is the semi-professional grinder suitable for anyone wanting high quality performance while not producing large volumes of coffee (up to 0.5 kg / day). It is suitable both for professionals (eg. for decaffeinated coffee) and domestic use. Together with Venus Family, they grant a perfect espresso
The system for precision grinding
The micrometric adjustment system of the MCF grinder exceeds the traditional "intermediate spaces" adjustment with a sliding scale making it extremely precise for the degree of grinding desired.
The strength and beauty of "handmade" bodywork
MCF is a coffee grinder with a cast aluminum body, a self-supporting structure for maximum stability and reliability. But what makes it unique is its special bodywork, hammered by hand by expert craftsmen.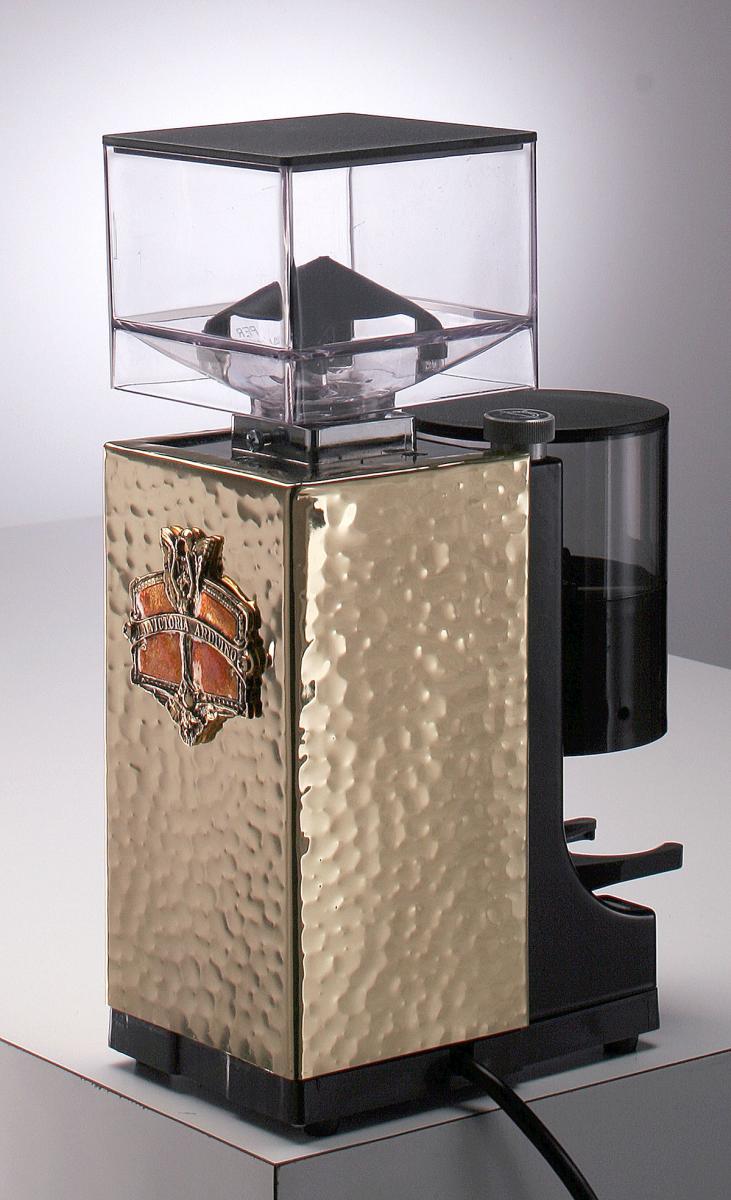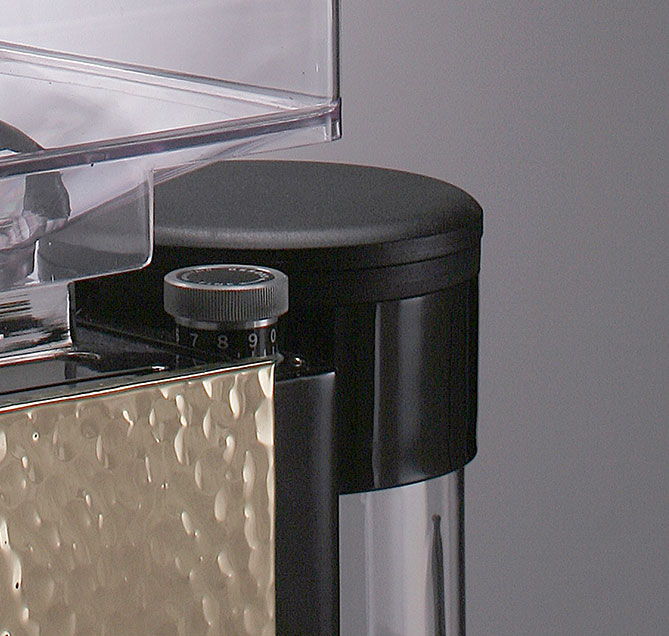 SPECIFICATIONS: Coffee grinder Victoria Arduino MCF Brass
Size (LxHxP): 15 x 32.5 x 20.5 cm
Material: Alluminum body, hammered by expert craftsmen
Color: Brass
Bean hopper: 0.5 Kg
Voltage/ Power: 230V/ 260W
Weight: 6 Kg
Productivity: Up to 5 Kg/h
Grinding speed: 4.9 sec/dose
Flat burr: 50 mm
Micrometrical grinding adjustment
Guarantee the correct grinding for an excellent espresso
Powerful engine provides consistent grinding without overheating the coffee
Made in Italy
This product is 100% exclusive genuine imported by Cubes Asia and guaranteed within 12 months by highly qualified technical team.