NUOVA SIMONELLI Coffee machine
Model: APPIA II 1 GROUP VOLUMETRIC
Appia II 1 group is designed and made for baristas who want to keep serving delicious coffee and cappuccinos, although they have limited space. With the one group Appia II the best technology is concentrated in a small space to offer high performance and high reliability.
Suitable for
low volume locations, locations with minimal counter space, restaurats, small coffee shops. Suggest up to 200 cups a day.
Advantages
Compact
At only 40cm, Appia II 1 group incorporates Nuova Simonelli's innovation and technology to guarantee an excellent performance.
Professional
Appia II 1 group provides a high quality espresso for low volume locations.
Soft Infusion System - SIS
Being able to get all the froth from the coffee into the cup is a challenge Appia has won thanks to SIS (Soft Infusion System), which guarantees a soft infusion allowing the barista perfection always and which compensates for any incorrect coffee pressing.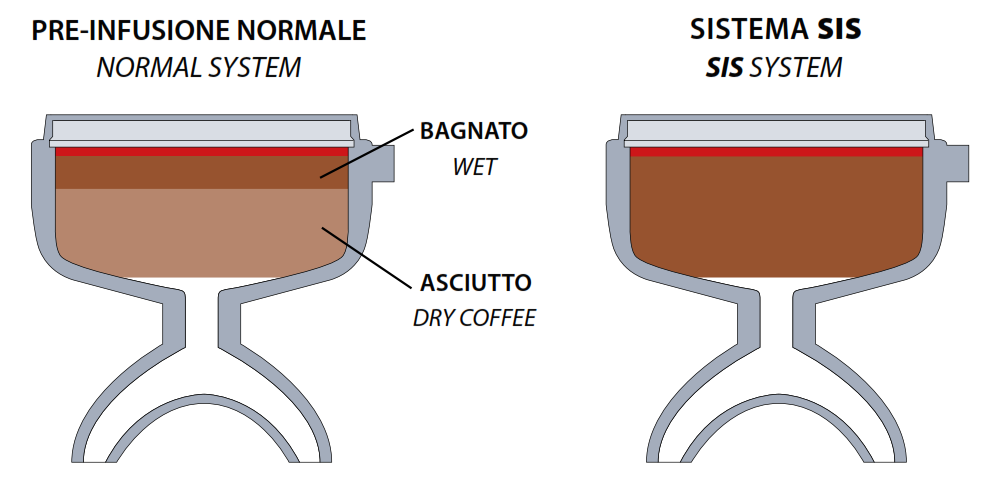 Turbocream
Turning milk into a thick froth is easy and smooth thanks to Turbocream, a system that simultaneously delivers dry air and steam to froth the milk while it heats up. TUrBocrEAM is also reliable, hygienic and safe thanks to the nozzle's thermal insulation.
Autosteam
The Autosteam system is for frothing milk and even the least experienced of baristas can prepare a cappuccino with thick and velvety froth. The process is simple and immediate, the delivery also stops automatically at the programmed temperature to preserve all the organoleptic qualities of the milk. Autosteam is a system that, in addition to convenience and accuracy, is distinguished by its reliability, hygiene and safety. Thermal insulation on the nozzle prevents milk from forming any build up on the outer surface of the nozzle itself and is also safe for the barista, preventing the risk of nasty burns.
TECHNICAL INFORMATION:
- Size (WxHxD): 40 x 53 x 54.5 cm
- Color: Black
- Groups/ Version: 1 group
- Boiler Capacity: 5 L
- Volumetric dosage
- Voltage/ Power: 230V/ 2000W
- Weight: 42 Kg
- Made in Italy