Coffee filter paper Melitta 1x6
Perfect Aroma unfolding for your filter coffee!
Discover an aromatic and especially balanced taste experience with Melitta® Original Coffee Filters. 3 patented Aromazones® with specially arranged Aromapores ensuring that your filter coffee develops its flavour perfectly.
Melitta guarantees to act in a sustainable and responsible manner: 
Extra tearproof and safe
Neutral in taste for pure coffee enjoyment
Naturally 100% compostable
Melitta® filter bags Original are made of AromaPor® paper.
The special characteristic of this paper is its micro-perforations. These perforations ensure that only the finest flavors make their way into your coffee: this will allow it to release its full flavor.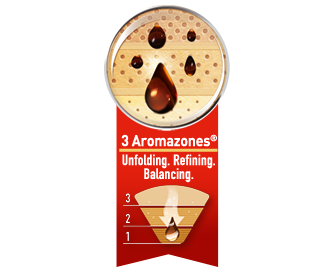 3 Aromazones®
3 patented Aromazones® with specially arranged Aromapores ensuring that your filter coffee develops its flavour perfectly.
UNFOLDING: The lower zone, the so-called 'pre-brewing zone', allows the initial flavours of your coffee to develop. 
REFINING: The middle zone ensures even and consistent brewing and refines the aroma of your coffee. 
BALANCING: The top zone prevents a bitter taste and guarantees a balanced aroma.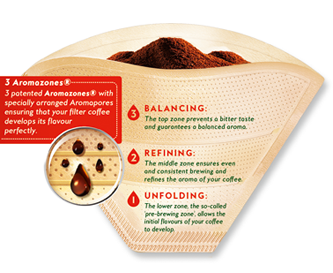 The right size for your coffee maker
No matter if your coffee maker is designed to hold 2, 6, 10 or more cups: only Melitta® offers coffee filters in all sizes - fit to meet your individual needs. Melitta® filter bags Original are available in sizes 1, 100, 101, 102®, 1x2®, 1x4® and 1x6®.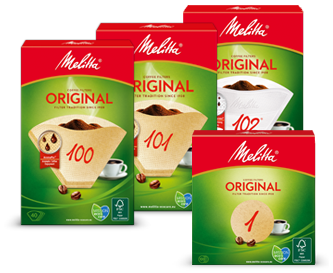 In natural brown and white
Melitta® filter bags in natural brown or white: while you can see the difference, you will certainly not be able to taste it. This is because the properties of both kinds of filter paper are absolutely identical. While natural brown coffee filters are untreated, white coffee filters are whitened using natural oxygen. Naturally, all of our coffee filters are 100% biodegradable.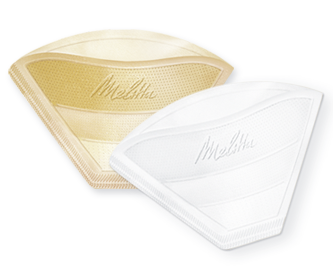 FSC®-Certification for filter paper from responsible sources
As an FSC®-certified company we produce Melitta® Coffee Filters in accordance with FSC® regulations. The FSC® (Forest Stewardship Council®) is an independent, non-profit, non-governmental organisation, which aims to contribute to the improvement of forestry worldwide.
Products with the FSC® label ensure that forests are used in accordance with the social, economic and ecological needs of this and future generations.With FSC® certification of Melitta® Coffee Filters we are making a contribution to an exemplary model of forestry.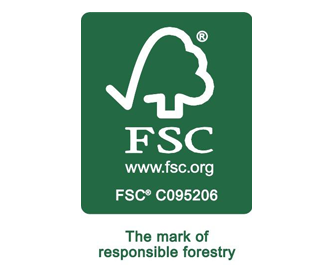 Pleasure in Coffee 
Is what we stand for since Melitta Bentz invented the coffee filter in 1908 and set the base for modern coffee culture. Until today Pleasure in Coffee remains our most important driver to provide best quality and unique coffee enjoyment through expertise, innovation and appreciation.
Coffee filter paper Melitta® 1x6
Fit all handfilter designed with the Melitta® 1x6 cone filter
Quantity: 40 pieces/ box. 2 boxes/combo
Color: Brown
Material: Paper and Fiber
Double crimped filter design for extra strength and durability is guaranteed not to burst.