1. Coffee Machine LOOK IV: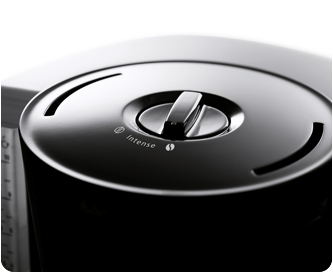 AromaSelector® - for coffee, just the way you like it!
With the patented AromaSelector®  from Melitta® you can set the taste of your coffee with just one touch – mild or strong. So that you can always enjoy your favourite coffee just the way you like it – a strong pick-me-up in the morning and a gentle feel good coffee in the afternoon. 
The AromaSelector® ensures you constantly get the best taste, really conveniently without changing the amounts of water or coffe.
Swing filter with detachable filter unit
Uncomplicated to use and to clean: The swivel filter with removable filter element and integrated drip stop makes it easy to dispose of used coffee filters. The parts can then simply go into the dishwasher.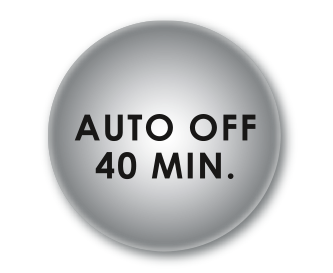 Auto-Off feature – coffee enjoyment for relaxing
Forgotten to turn off the coffee machine? No problem, the pre-programmed Auto-Off feature will turn your coffee machine off automatically after 40 minutes, making it energy saving and economical.
Very easy to use
If the cable is too long it can be stored in the integrated cable storage compartment. The water level indicator on the tank makes it child's play to pour the right amount. And thanks to the illuminated on/off switch coffee lovers can tell at a glance if the machine is in use.
Easy to clean
The removable filter holder, the filter element and the glass pot for the Melitta® Look® are dishwasher proof and so easy and convenient to clean.
2. Grinder Coffee MOLINO:
Freshly ground coffee beans for real coffee lovers
Whether you want finely ground coffee for a strong aromatic espresso or  slightly coarser ground coffee for a filter coffee – with the Melitta Molino® electric coffee grinder, you can grind coffee for any occasion. You can grind the amount of coffee you want fully automatically from the bean container with its 200 g capacity.
Individual degree of grinding with 17 settings
The Melitta Molino® allows you to set your individual grinding degree with a total of 17 settings. The grinding settings go from 1 (very fine) to 17 (very coarse). So the Melitta Molino® can grind coffee beans for any occasion - from finely ground coffee for aromatic espresso to coarsely ground coffee for filter coffee machines or cafetières.
Coffee quantity settings for 2-14 cups
The rotary switch for setting the number of cups makes it easy to choose the right amount for 2-14 cups of coffee. The Melitta Molino® then grinds the selected quantity of coffee.
Maximum capacity 200g of coffee beans
The Melitta Molino® bean container has a removable lid and is easy to fill with a maximum 200g of coffee beans.
Professional disc grinder with removable grinding disc
This type of coffee grinder is also used by coffee professionals these days. By setting the distance between the two grinding discs, a uniform degree of grinding is achieved. The construction design and the powerful motor guarantee excellent grinding in the shortest time.
Automatic switch off
Grinding starts at the push of a button. As soon as grinding is finished, the Melitta Molino® switches off automatically.
Easy to clean
Thanks to individual parts which are removable (removable grinding disc, removable coffee grounds container, and removable bean container lid) the Melitta Molino® is quick and easy to clean after use.
3. A blend for all coffee specialities: Rich aroma, wonderful smell
The Globo Oro blend is the result of Carraro's many years of research and experience in the industry that cover a period of three generations. It is made from eight meticulously selected Arabica (70%) and Robusta (30%) varieties.
Perfect Aroma unfolding for your filter coffee!
Discover an aromatic and especially balanced taste experience with Melitta® Original Coffee Filters. 3 patented Aromazones® with specially arranged Aromapores ensuring that your filter coffee develops its flavour perfectly.
Melitta guarantees to act in a sustainable and responsible manner: 
Extra tearproof and safe
Neutral in taste for pure coffee enjoyment
Naturally 100% compostable
Melitta® filter bags Original are made of AromaPor® paper.
The special characteristic of this paper is its micro-perforations. These perforations ensure that only the finest flavors make their way into your coffee: this will allow it to release its full flavor.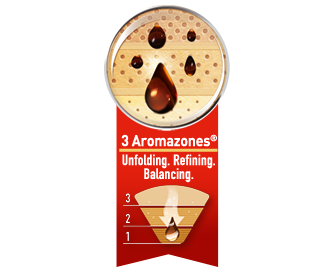 3 Aromazones®
3 patented Aromazones® with specially arranged Aromapores ensuring that your filter coffee develops its flavour perfectly.
UNFOLDING: The lower zone, the so-called 'pre-brewing zone', allows the initial flavours of your coffee to develop. 
REFINING: The middle zone ensures even and consistent brewing and refines the aroma of your coffee. 
BALANCING: The top zone prevents a bitter taste and guarantees a balanced aroma.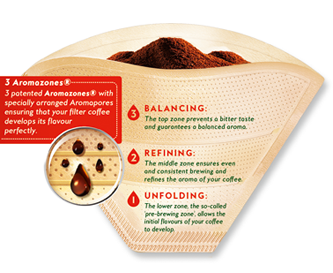 TECHNICAL INFORMATION
Coffee Machine LOOK IV
Grinder Machine Molino
Globo Oro
- Size (WxHxD): 22.5 x 33 x 24 cm
- Material: Plastic
- Color: White/ Black
- Water tank: 1.25 L
- Voltage/ Power: 220V/ 1000W
- Weight: 1.8 Kg
- Capacity: 10 - 15 cups
- Patented AromaSelector® - Set the coffee taste: Mild or Strong
- Automatic switch off: After 40 minutes
- Suitable with Melitta® coffee filter size 1x4
- Germany brand
- Size (WxHxD): 10 x 36 x 15 cm
- Material: ABS
- Color: Black
- Bean hopper: 100 g
- Voltage/ Power: 230V/ 100W
- Weight: 1.6 Kg
- Speed grinding: 6.8 sec/ 2 dose
- Automatic
- Germany brand

- Aroma: 5/5

- Intensity: 4/5 

- Sweetness: 1/5

- Acidity: 0/5

- Aftertaste: 5/5

- Body: 3/5

- Roast Grade: 3/5

- Made in Italy