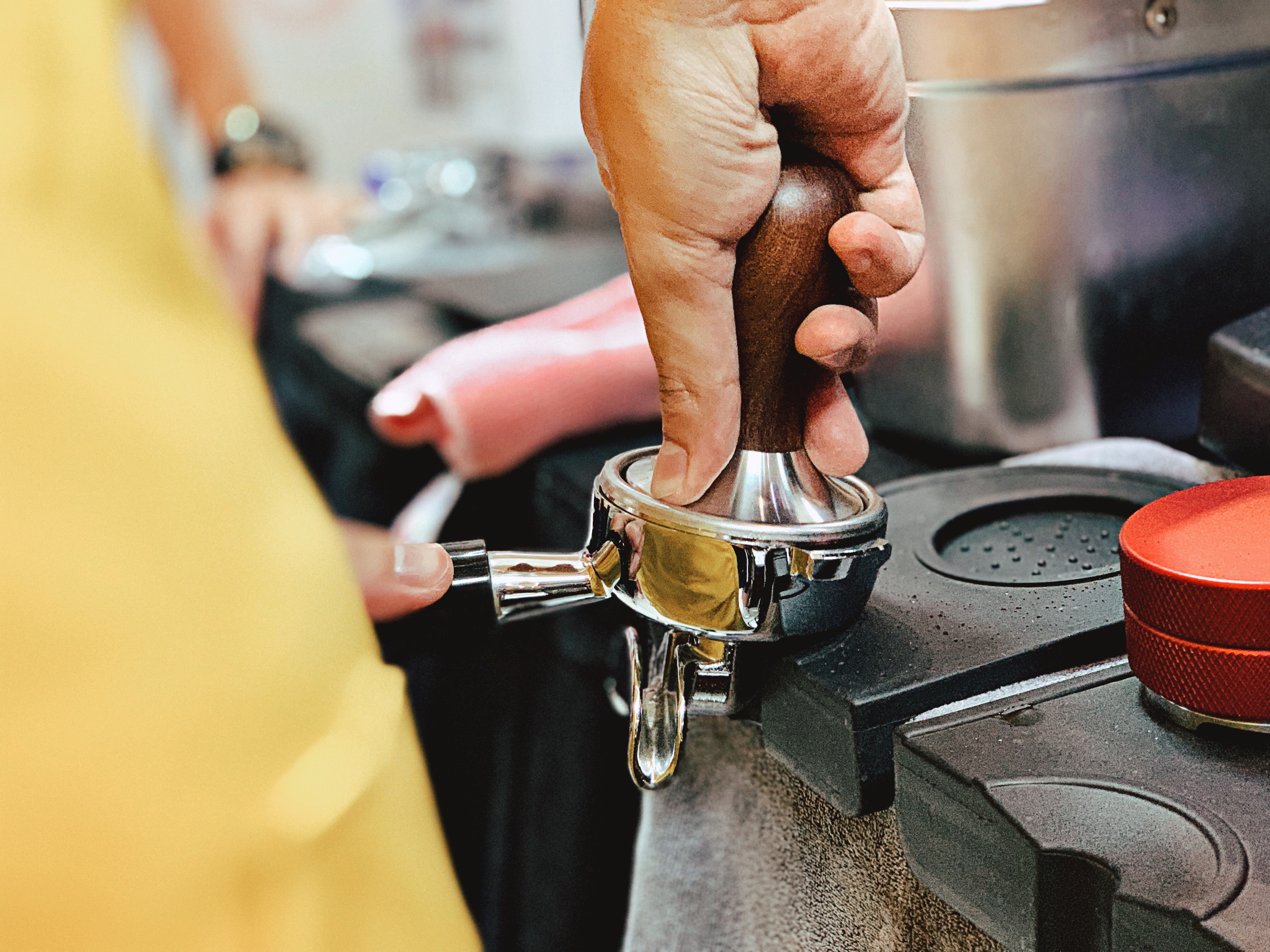 Size: 57.5 mm
Weight: 350 g
Material: Stainless steel and wood
Engrave Victoria Arduino logo
Detachable handle
Made in China
Tampers are important for three primary reasons:
Tampers are needed to compact the coffee grounds in a portafilter because the more compact the grounds are, the more difficult it is for hot water to pass through the grounds. As the water fights to get through the coffee, it better captures the flavor of the coffee, creating crema and making higher-quality espresso overall.
A good tamper like Victoria Arduino Espresso Tamper (VA Tamper) is also essential because by pressing the coffee grounds together, is also pushes the grounds together to form a flat surface. This prevents uneven channels of water developing as it filters through the grounds, and ensures that the hot water saturates all of the grounds as a whole. 
Finally, as the VA Tamper creates an even surface for the grounds, it also provides some room for the water to fill in the portafilter above the grounds, allowing it to soak the grounds more efficiently.