Automatic coffee machine Nuova Simonelli Prontobar Touch
Prontobar touch is the evolution of a machine that is big inside and compact outside. Today even more advanced and with so many new technologies that make it easier to use, quieter and more productive.
TOUCH SCREEN DISPLAY. UP TO 20 BEVERAGES WITH A "TOUCH".
Prontobar Touch went big, with a large 7" touch screen display and a completely new software created by adopting the best user-experience principles. An intuitive and quick menu guides the barista through the selection of drinks (up to 20), personalizing the icons and the name of each drink. The machine is also appropriate for the needs of the hotels.
Operating and programming Prontobar Touch is as easy as using a smartphone.
EASYCREAM TECHNOLOGY. FROTHING  MILK HAS NEVER BEEN EASIER.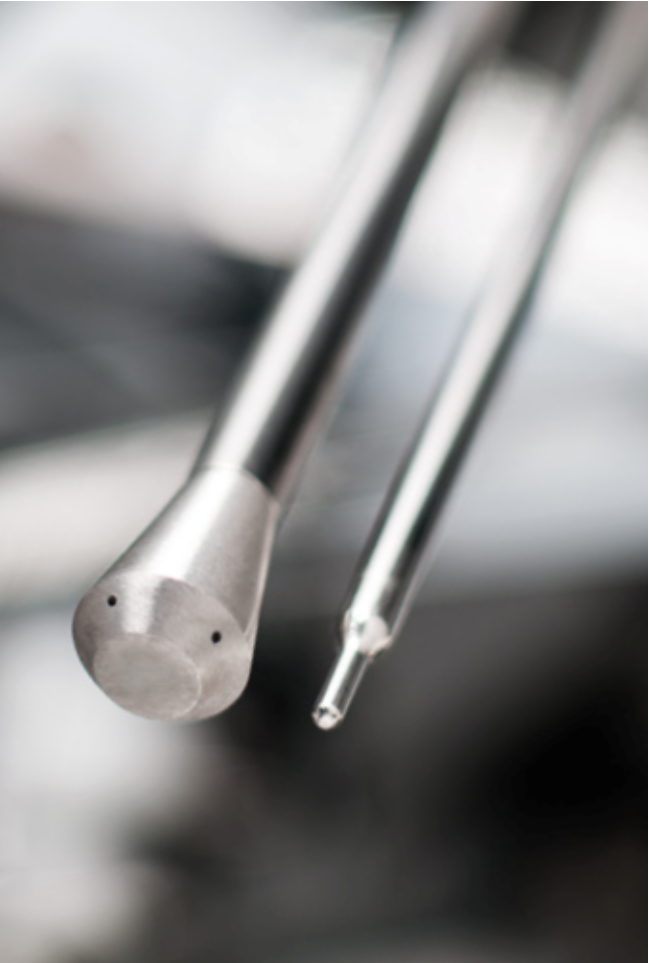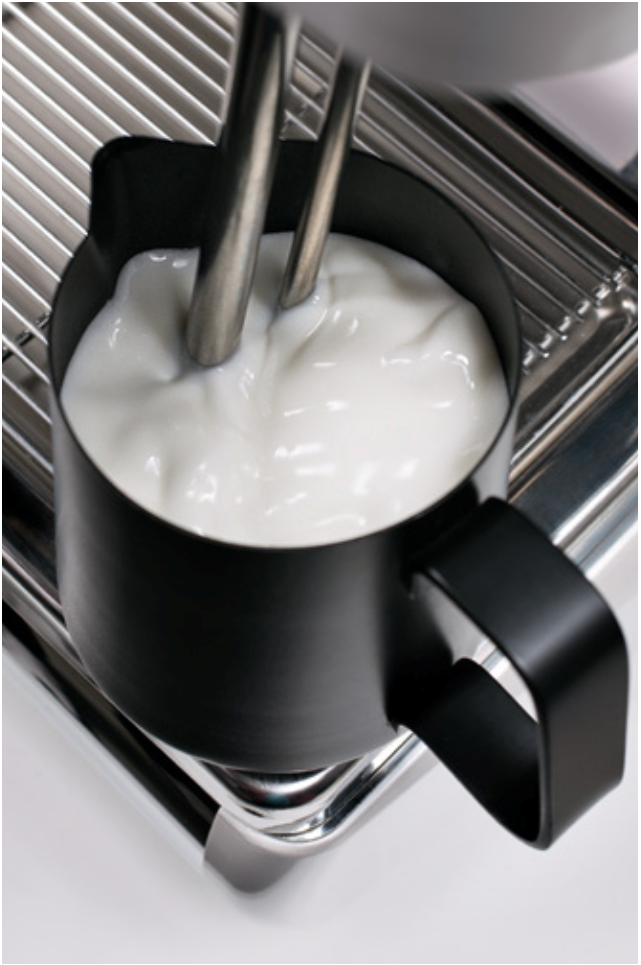 The proven Easycream technology, which allows the barista to quickly and automatically obtain a dense and velvety milk cream like that of the finest latte art professionals, is now also available on Prontobar Touch. More or less hot milk and more or less dense cream can be programmed and assigned to dedicated buttons. Every customer's preference can be met with a touch.
PROFESSIONAL HEART.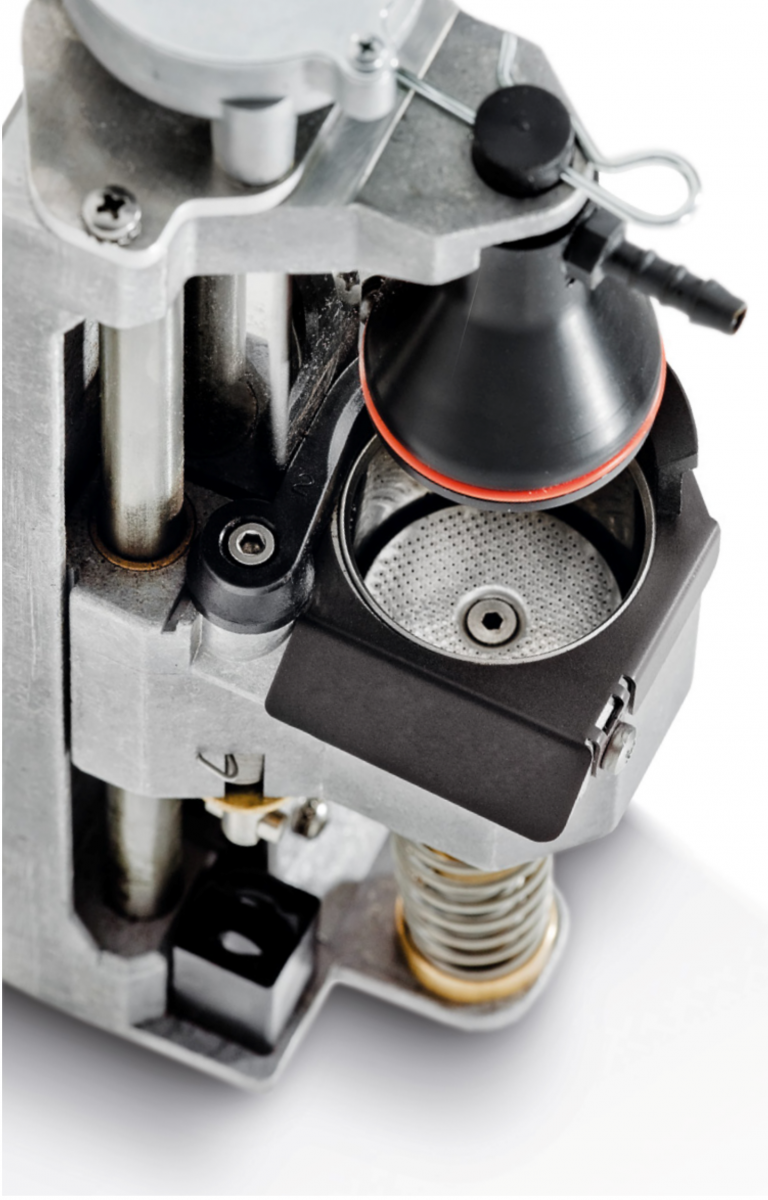 Prontobar becomes ever more professional with technical components that make it even more accurate and silent. The new group, made entirely of metal, and the new pump ensure high qualitative and quantitative performance, making Prontobar a technologically advanced machine with long term reliability.
TECHNOLOGY INNOVATION
| | | |
| --- | --- | --- |
| | TOUCH SCREEN DISPLAY | A brand new 7" touch screen provides increased flexibility and great ease of use. The barista interacts with the machine, programs it and personalizes the icons and the name of each drink in a simple and fast way. |
| | MORE STABLE AND MORE SILENT. | Prontobar is the quietest machine ever. A result obtained through the combination of Silent technology and the introduction of the volumetric pump. In addition to optimizing the result in the cup, the anti-vibration system of the grinding chamber allows you to operate in a pleasant silence. |
| | GRINDERS. | Professional grinding thanks to Nanotech grinders, with a special surface treatment that guarantees greater productivity and longevity. |
| | METAL GROUP. | Prontobar has a metal and thermocompensated delivery group which guarantees maximum precision for temperature control and, therefore consistent quality. Furthermore, refining the shape of some group components ensures improved operability and durability. |
PERFECT DISPENSING.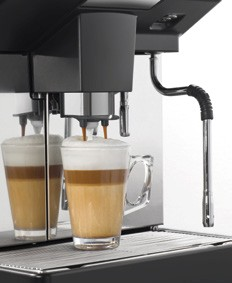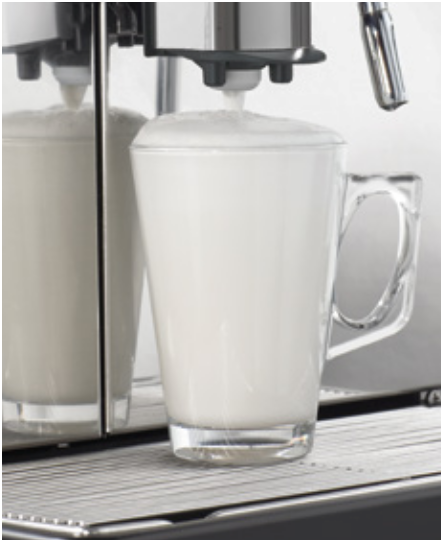 Whatever your preference, from macchiato, all the way to latte and cappuccino, with Prontobar a click is enough to get the drink in a short time. With the ability to choose up to three different coffee blends, Prontobar extends its offering, ensuring high quality and choice. Everything in the Prontobar has been designed to improve the pleasure of tasting quality coffee.
A LOT OF PROFESSIONALISM IN A LITTLE SPACE.
Technology also facilitates compactness so the Prontobar is a high performance machine, without being bulky. Since space "is not an opinion" its size is 32,6×52×60 cm. Within this limited space, the components that make Prontobar a superautomatic professional machine are all designed  to simplify maintenance, so great care and logic have been used in deciding their exact positioning in the coffee machine. In any bar or other locale, the Prontobar's compactness becomes "something that is different from other machines; that makes a difference and that allows you to work better."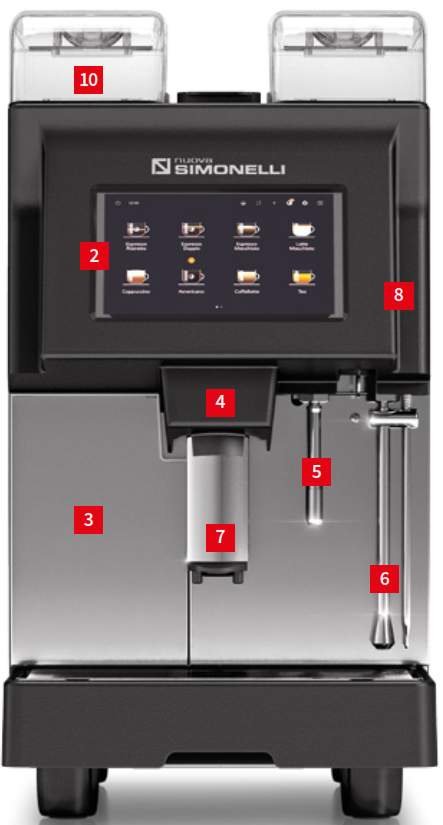 PROPERTIES: Automatic coffee machine Nuova Simonelli Prontobar Touch
Version: 2 grinders 
Size (WxHxD): 32.6 x 62.2 x 52 cm
Material:  Stainless Steel with black ABS
Display: Touch screen
Bean hopper: 2 hopper/ 0.8 Kg per one
Boiler Capacity: 1.5 + 0.8 L 
Voltage/ Power: 220V/2800W
Weight: 45 kg
Productivity: 140 cups/h
Made in Italy
This product is 100% genuine imported by Cubes Asia and guaranteed within 12 months by highly qualified technical team.