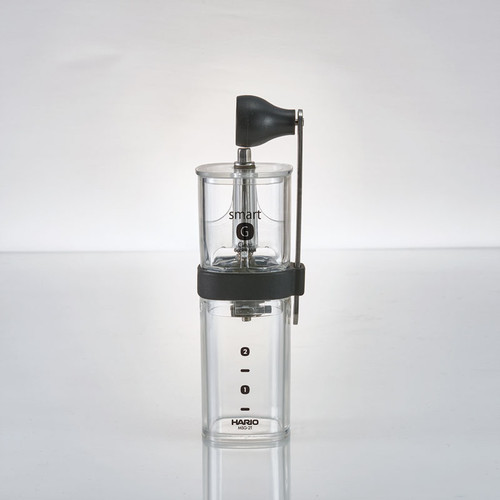 ​
Features:
The compact design enables the handle to be stored within the band part for convenient transport.

Ceramic burr does not have a metallic odor, and will never rust. Sharp, durable blades.

The burr section can be disassembled for washing.

The graduations on the ground coffee bottle allow you to check the amount you have ground at a glance.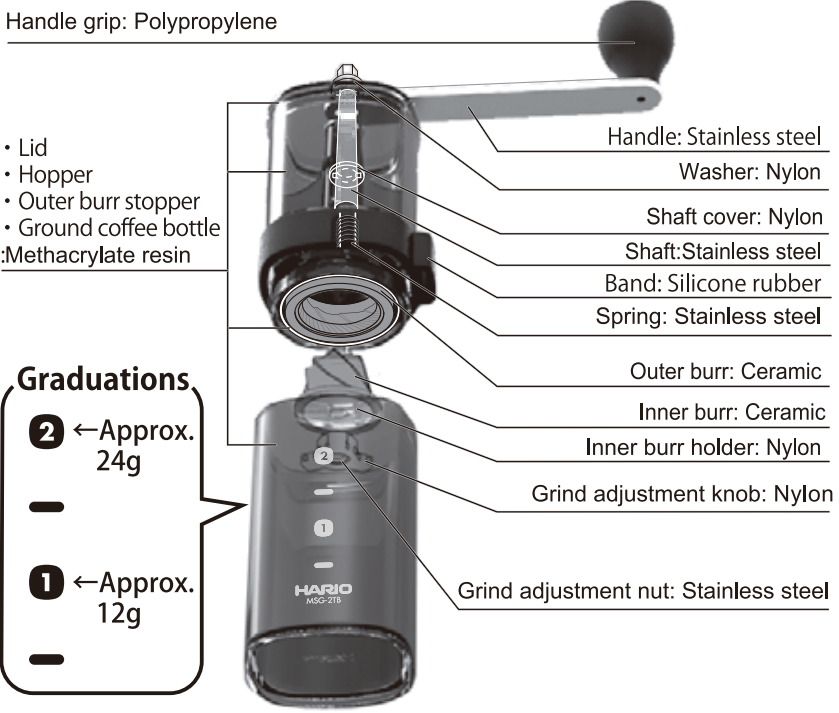 Using the mill:
Put in a small amount of coffee beans then adjust the coarseness of the grind as you grind them. See the next section, "Adjust the size of the coffee grounds", for more information.

A single cup of coffee (120ml) requires about 10-12gram of coffee beans. Put 1 or 2 cups worth of coffee beans into the hopper, put on the lid and attach the handle.

Hold the grinder firmly and rotate the handle clockwise to grind the coffee beans.
*Never turn the grinder counterclockwise (left), as doing so will damage the burr. Always fasten the hopper lid when grinding beans. 
Adjusting the size of coffee grounds
Firmly hold onto the handle and main unit as you turn the grind adjustment knob. Make sure that the handle is attached before turning the adjustment knob. 
Choosing the correct coarseness:
The recommended coarseness may differ depending on the type of equipment used. See the instruction manual of your coffee making equipment for more details. And always use fresh coffee beans.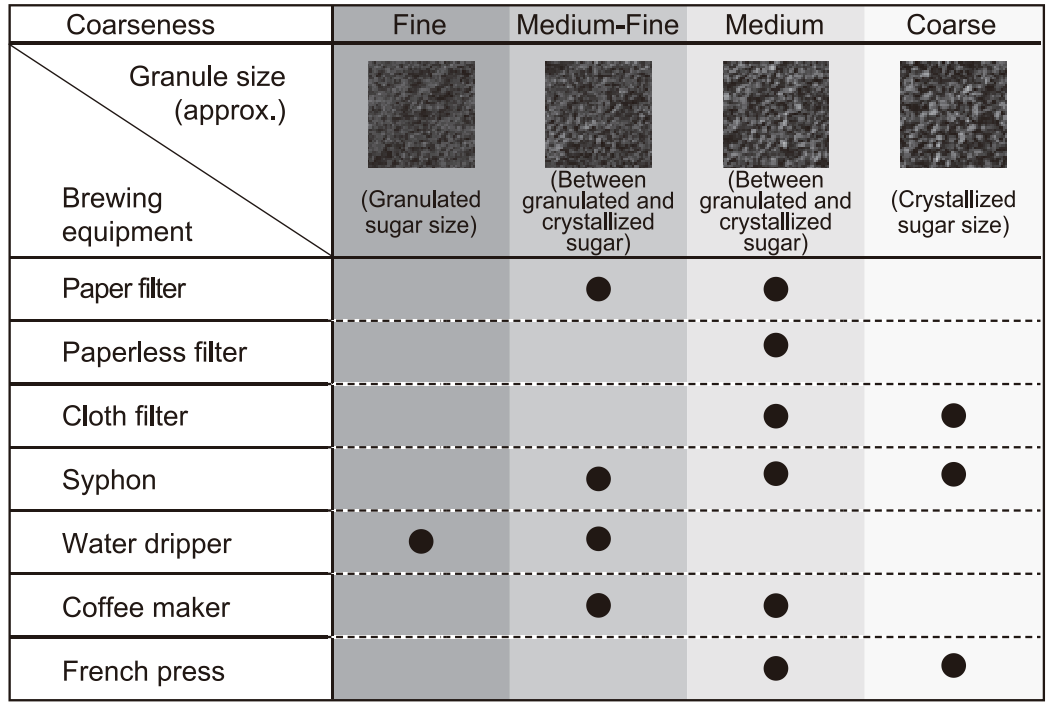 PROPERTIES: Coffee mill Smart G Hario 
Dimensions (W x H x D): 15 × 19 x 5.3 cm

 24g Capacity

Handle grip : Polypropylene

Lid, Hopper, Outer burr stopper, Ground coffee bottle : Methacrylate resin

Handle, Shaft, Spring, Grind adjustment nut: Stainless steel

Washer, Shaft cover, Inner burr holder, Grind adjustment knob: Nylon

Band: Silicone rubber

Burr : Ceramic

Brand: Japan

Made in China