Capsule coffee Carraro Crema Espresso contain a blend which has been specially created to intensify the classic taste of coffee with the greater body and creaminess for which Italian espresso is renowned. Its distinctive selection is based on a combination of the great, sweet Central American Arabica beans with the best Brazilian Santos varieties. Extra body is given to the blend by the addition of fine Indian and Indonesian Robusta beans.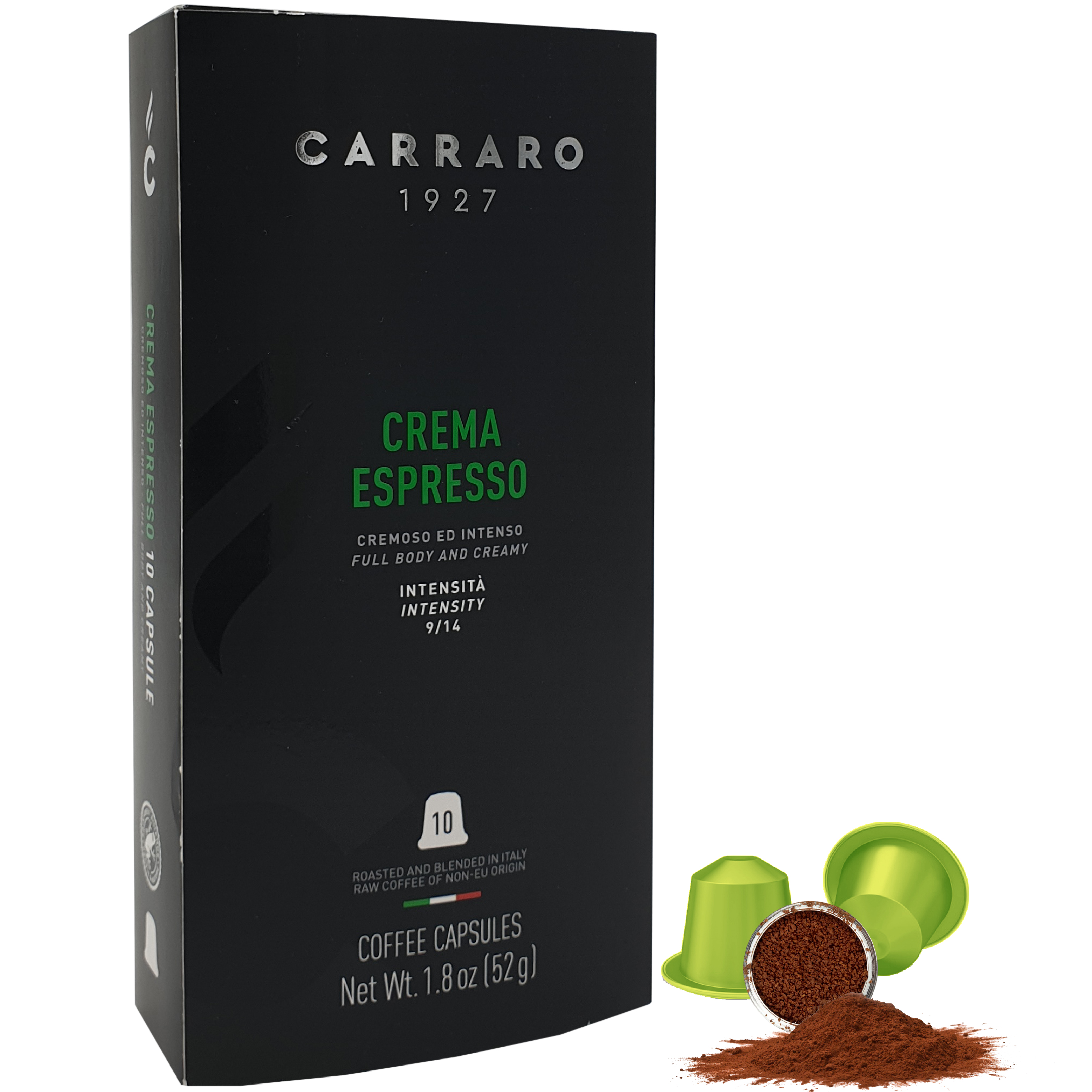 PROPERTIES: Capsule coffee Carraro Crema Espresso
10x Single-Dose Capsule (10 x 5,2g)
20% Robusta & 80% Arabica
Full Body & Creamy
An ideal blend between full body and sweetly balanced taste
Oxygen capsule package
Capsule Compatibili Nespresso
Made in Italy
Features:
Aroma: 4/5
Intensity: 4/5
Sweetness: 4/5
Acidity: 1/5
Aftertaste: 5/5
Products are genuinely imported by Cubes Asia from Italy.