Drip coffee maker Melitta Look IV
Melitta® LOOK® with its new design has everything you could wish for from a durable filter coffee machine: Clear lines, perfect workmanship and reliable long lasting technology for the best coffee enjoyment.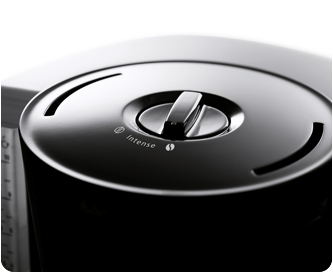 AromaSelector® - for coffee, just the way you like it!
With the patented AromaSelector®  from Melitta® you can set the taste of your coffee with just one touch – mild or strong. So that you can always enjoy your favourite coffee just the way you like it – a strong pick-me-up in the morning and a gentle feel good coffee in the afternoon. 
The AromaSelector® ensures you constantly get the best taste, really conveniently without changing the amounts of water or coffe.
Swing filter with detachable filter unit
Uncomplicated to use and to clean: The swivel filter with removable filter element and integrated drip stop makes it easy to dispose of used coffee filters. The parts can then simply go into the dishwasher.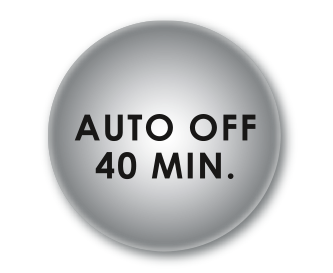 Auto-Off feature – coffee enjoyment for relaxing
Forgotten to turn off the coffee machine? No problem, the pre-programmed Auto-Off feature will turn your coffee machine off automatically after 40 minutes, making it energy saving and economical.
Very easy to use
If the cable is too long it can be stored in the integrated cable storage compartment. The water level indicator on the tank makes it child's play to pour the right amount. And thanks to the illuminated on/off switch coffee lovers can tell at a glance if the machine is in use.
Easy to clean
The removable filter holder, the filter element and the glass pot for the Melitta® Look® are dishwasher proof and so easy and convenient to clean.
SPECIFICATIONS: Drip coffee maker Melitta Look IV
Size (WxHxD): 22.5 x 33 x 24 cm
Material: Plastic
Color: White/ Black
Water tank: 1.25 L
Voltage/ Power: 220V/ 1000W
Weight: 1.8 Kg
Capacity: 10 - 15 cups
Patented AromaSelector® - Set the coffee taste: Mild or Strong
Automatic switch off: After 40 minutes
Suitable with Melitta® coffee filter size 1x4
Germany brand, made in China
This product is 100% genuine imported by Cubes Asia and guaranteed within 12 months by highly qualified technical team.